The Fencing Warehouse is introducing our brand new, industry innovating,
TFW REWARDS CLUB!
The App is completely FREE to download, sign up and start using for anyone.
You will be able to start earning points immediately and start enjoying all the benefits that now come with being a TFW Rewards Club member!

TFW Rewards Club App Is Available to Download Now!!
There is multiple Tiers within the Rewards club, everyone who signs up will start on Bronze and you will be able to work your way up through Silver, Gold and the most prestigious level, Platinum!
Each level has its own set of benefits, perks, discounts and rewards that are exclusive to their respective tier!
You can view a full list of the current rewards that can be redeemed by clicking the link below.
TFW Rewards Club Redemption Guide
You will gain access to exclusive in App only Specials, Competitions, Give Aways, lucky prize draws and much more!
If you're in the fencing industry, a tradesmen, a landscaper, a handy man, etc
our rewards club is going to be an absolute GAME CHANGER for you and your business!
For every 1 dollar you spend at the fencing warehouse as a rewards club member, You will receive 1 TFW Point to spend in store. As you progress through new tiers, the number of points earned will multiply!
On each tier you will get,
Bronze, for every $1 = 1 Point
Silver, for every $1 = 2 Points
Gold, for every $1 = 3 Points
Platinum, for every $1 = 4 Points
TFW Points will be collected and stored on our brand new Rewards Club App on your personal account.
You will be able to use and redeem the points for a number of different things including products, services, gift cards, etc!
for absolutely NO EXTRA COST!
For more information you can view and download our guide here!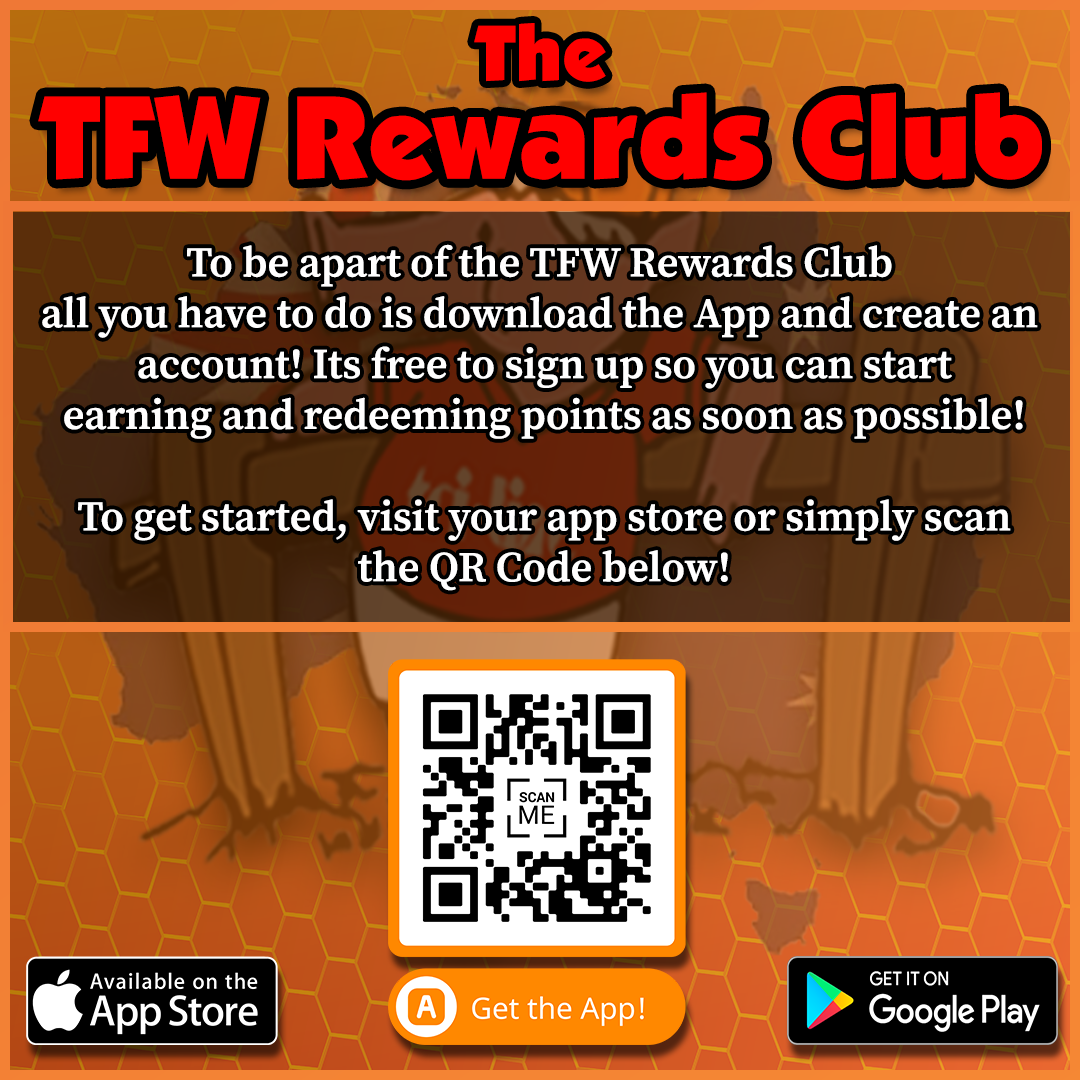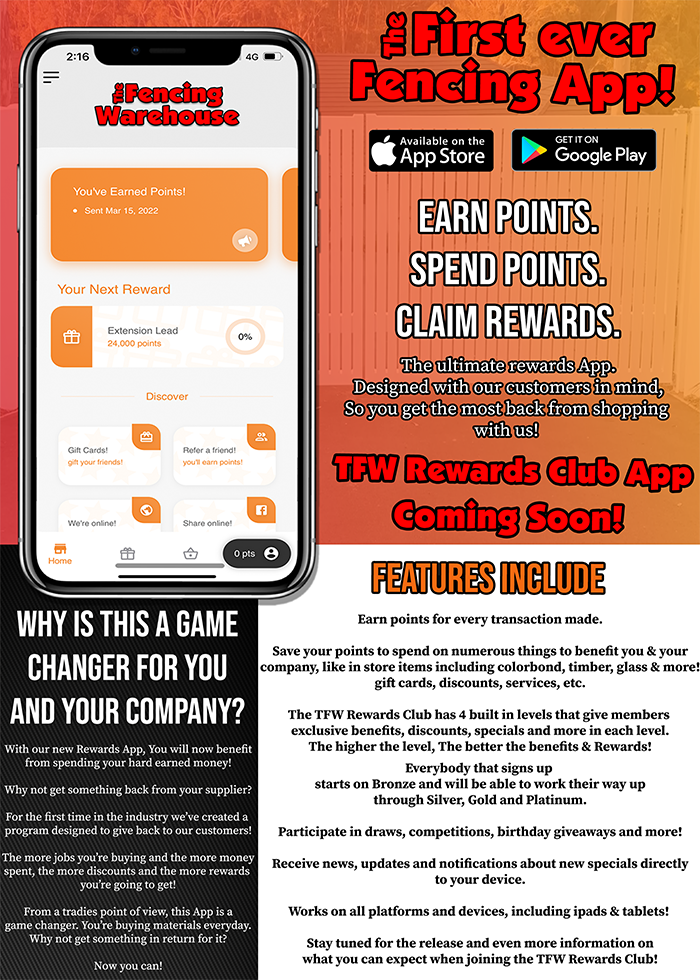 Being a Rewards Club member means you earn Points with every transaction and are constantly moving closer and closer to getting something back for your money spent!
If you're in the industry, doesn't it make sense to get something back for all the hard earned money you spend with your supplier?
We think so!
We've designed this app to give back to our customers and show our appreciation for shopping with us!
We have full video guides that walk you through the process of downloading the app, understanding the basics of the app and how to use the app!
View our trailer and video guides Click Here!